If women are paid equal for equal work, Businesses Will Fail!

This is so convoluted, it's hard to... NO IMPOSSIBLE TO understand, that is, if you possess average to genius aptitude or INTELLIGENCE. (or even if you were a few peas short of a casserole!
)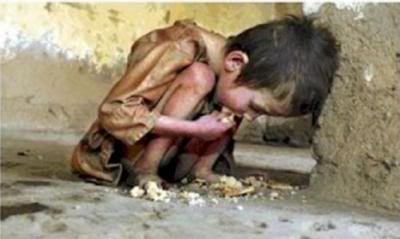 23% of all American children live in poverty
Published: 31 May, 2012,
­Anyone who doubts the United States has been in an economic free fall for the last three decades should check out the new United Nations Children's Fund report on child poverty. OF the 34 wealthiest nations looked at by UNICEF – the United States has the second highest child poverty rate of all of them – with a staggering 23% of all American children living in poverty.
Only two nations – United States and Romania have child poverty rates above 20%. That number would be even higher except for federal life lines like food stamps – which reduced the number of children in extreme poverty by half last year. Unfortunately – with unemployment benefits expiring around the nation – and Republicans gutting the food stamp programs – things could get a lot tougher for children in America.
http://rt.com/usa/blogs/thom-hartmann-blog/poverty-united-child-states/
But I guess none of this "malarkey" on poverty is true and I am doing my usual Whistle In The Dark. Just remember what Presidential Hopeful, Herman Cain, once told us, "BLAME YOURSELF if you're not rich!".
When will it end? thinkingblue
Labels: abortion, democrats, equal, GOP, Herman Cain, liberal, politics, Republican, Rick Santorum, rights, tea party, women