GOP Health Care Plan - Bad Meds
Excerpt: Last week's oral arguments suggested that Justice Antonin Scalia, at least, found this argument appealing. In what is destined to become the most famous exchange of the session, he asked Verrilli: "You really think Congress is just going to sit there while all of these disastrous consequences ensue?"



Verrilli replied: "This Congress, your honor?" (You can hear Verrilli's disbelief, and laughter it provoked among court spectators, in the audio of the oral arguments posted on the court website; the exchange with Scalia starts at the 55:35 mark.)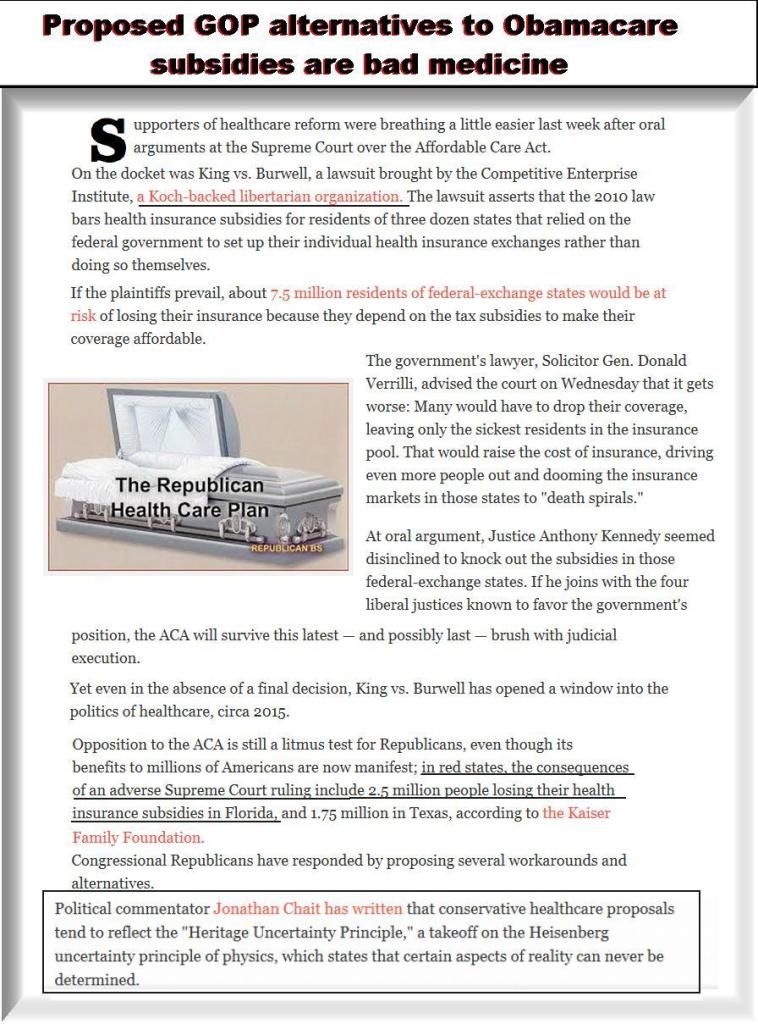 Heritage-Uncertainty-Principle Excerpt: Episodes like this one have grown so familiar that they've lost all capacity to surprise. Conservative health-care-policy ideas reside in an uncertain state of quasi-existence. You can describe the policies in the abstract, sometimes even in detail, but any attempt to reproduce them in physical form will cause such proposals to disappear instantly. It's not so much an issue of "hypocrisy," as Klein frames it, as a deeper metaphysical question of whether conservative health-care policies actually exist.